04 Nov

prewedding shoot in Udaipur

Both Reena and Gaurav's like to joke that they met through the traditional Indian way of 'Tinder' arrangement – An arranged marriage.  They literally grew up right across eachother in buildings opposite to each other in Malad without knowing each other until the evening their 'date' was fixed by parents, it was an instant click and they started meeting each other everyday so the pressure started to build from their parents about an answer at that point a long interview session was arranged for Reena by Gaurav's extended family and was attended by several family members during which the last and most important question was ' Gaurav kitna pasand hai (how much do you like Gaurav)? ' to which Reena still responds very shyly but explicitly that he makes her the happiest woman on the Earth. Now the wedding was agreed and came time for the pre-wedding shoot since both families hail from Udaipur hence location for the shoot was quickly decided.

We couldn't wait to get to our first location and started shooting on our way to Nau Choki as we saw these beautiful rocky hills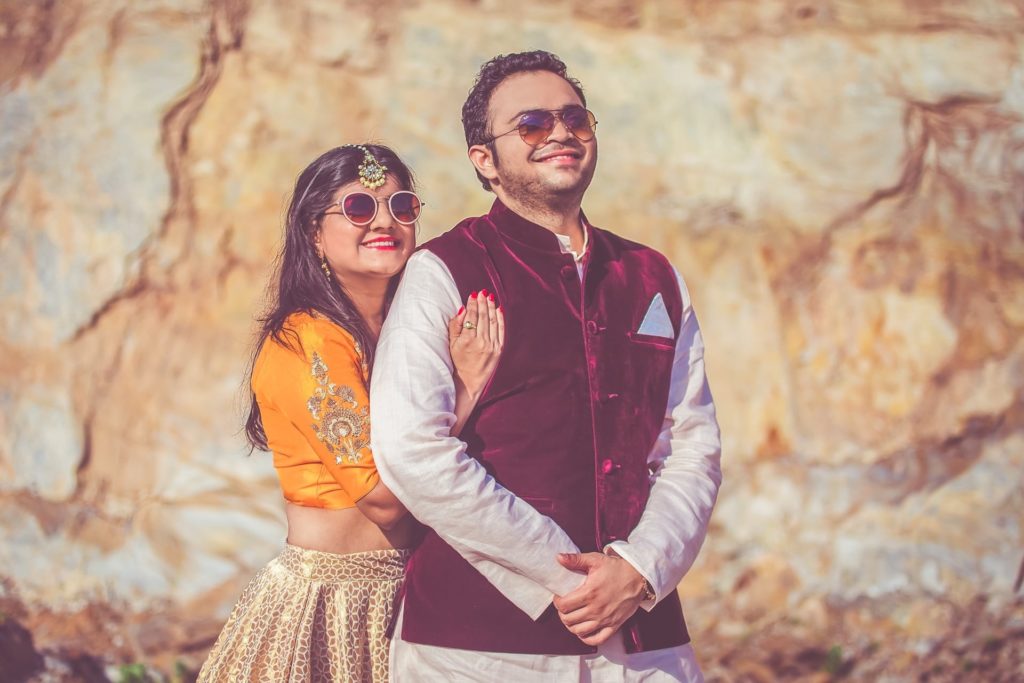 And a garden on the way !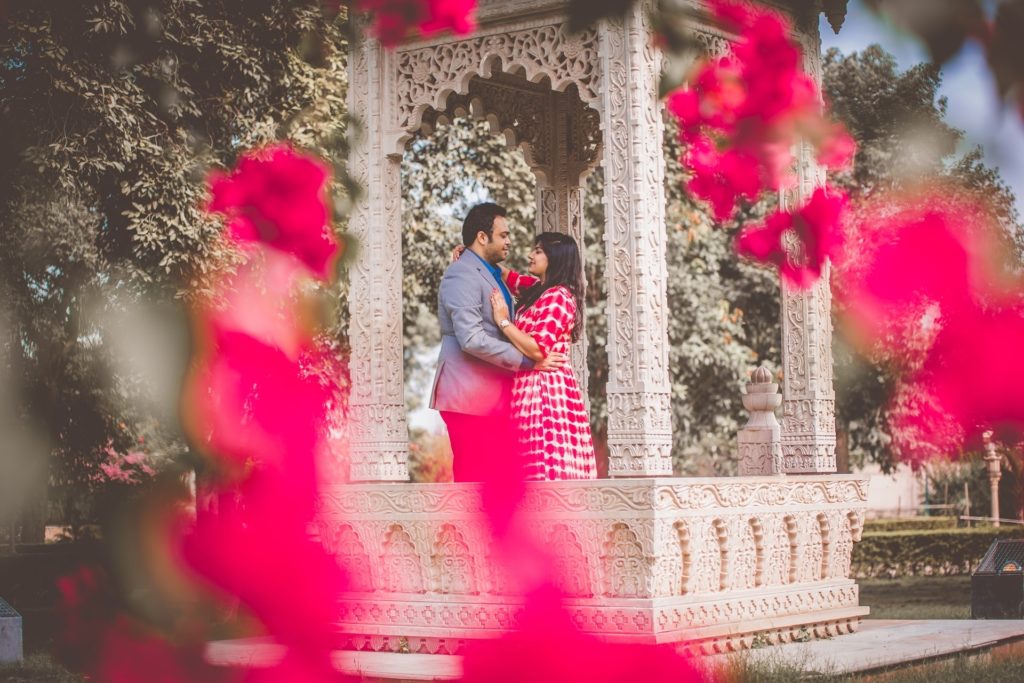 At Nauchowki we found this amazing sun and breathtaking views with chatri 🙂
The second day was planned at Chunda Palace, The address that needs no introduction ! simply outstanding, gorgeous palace as it is !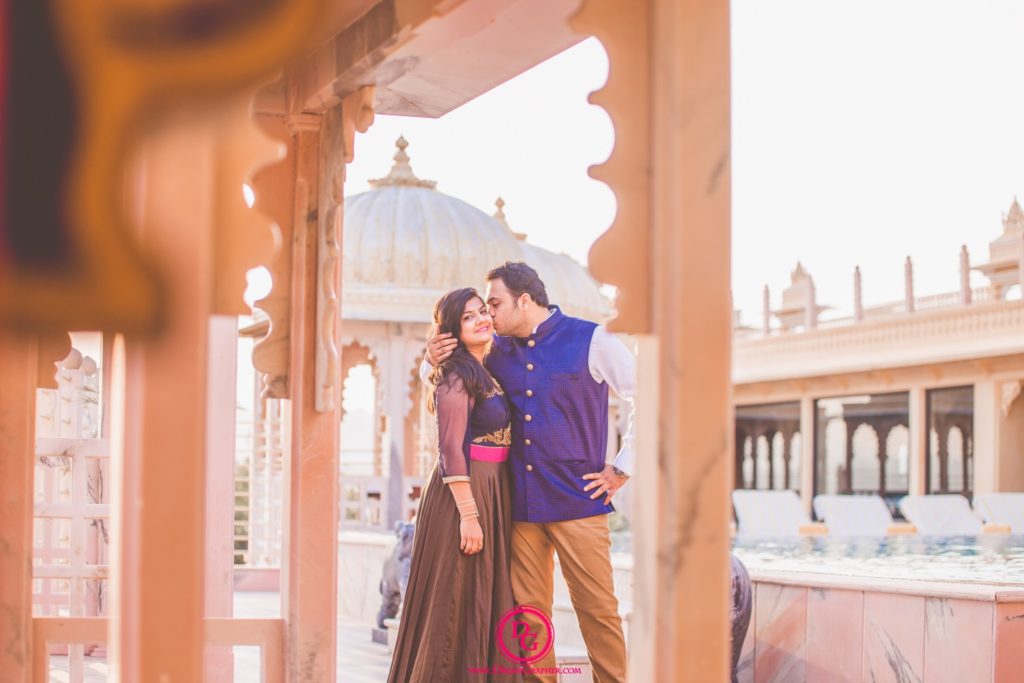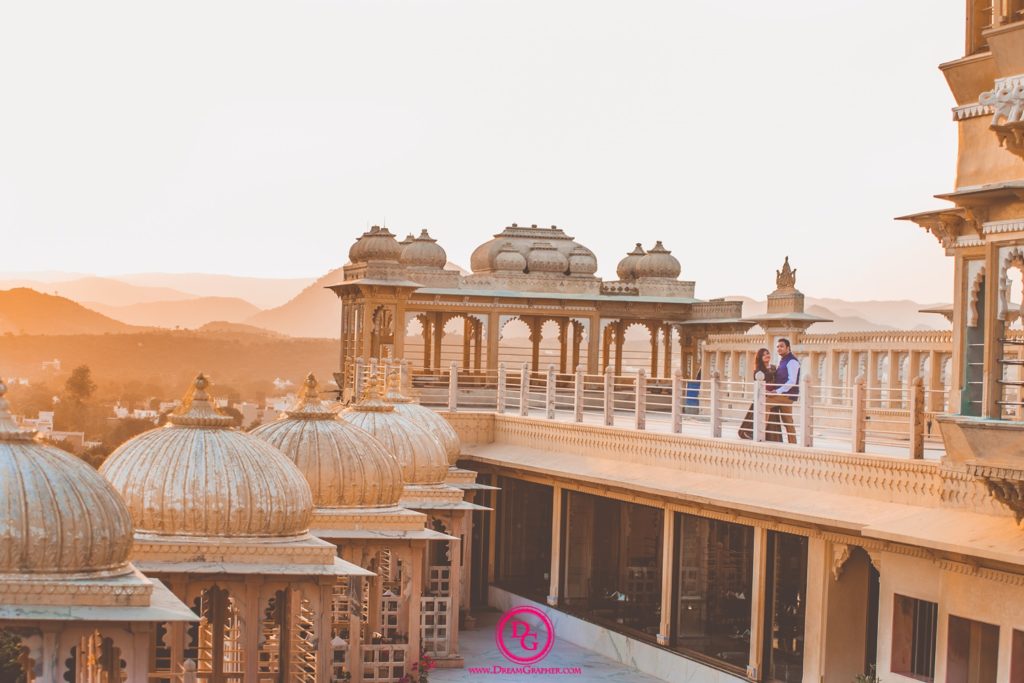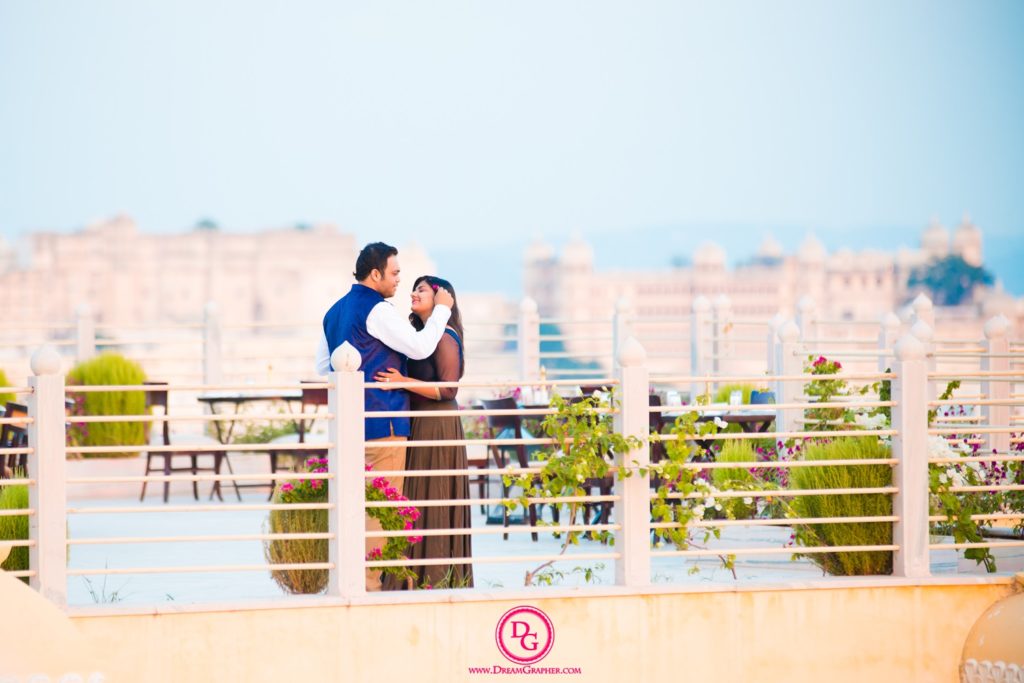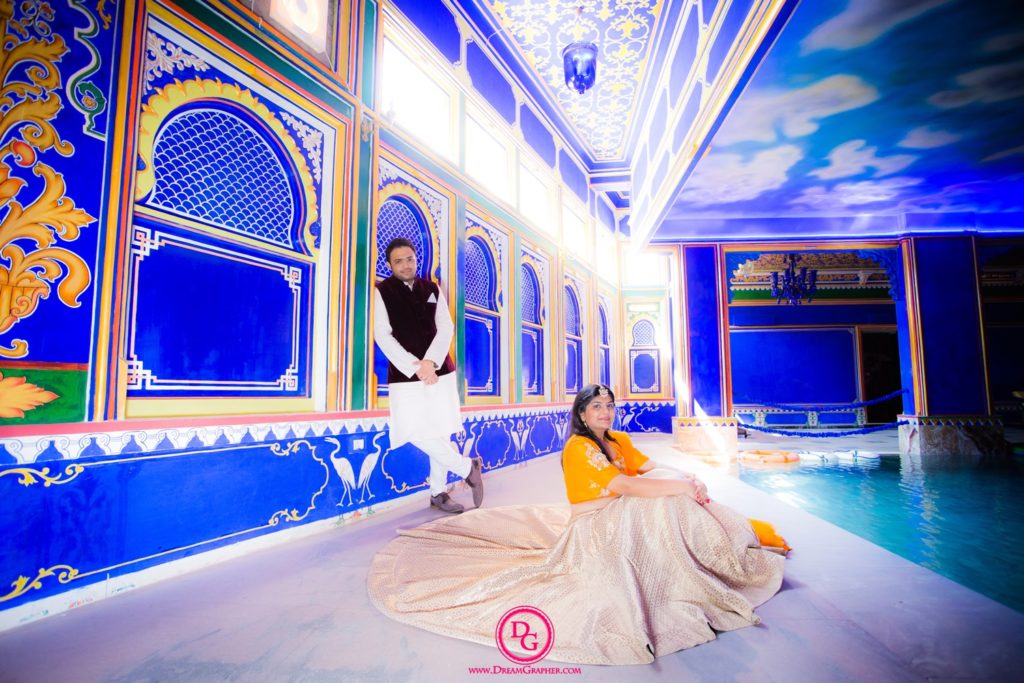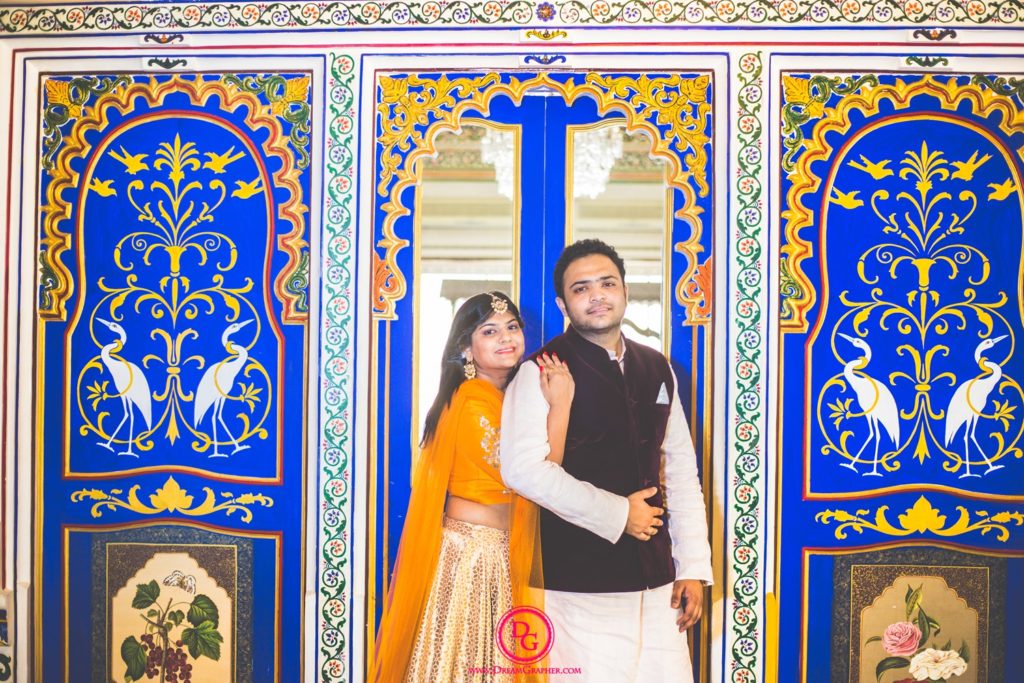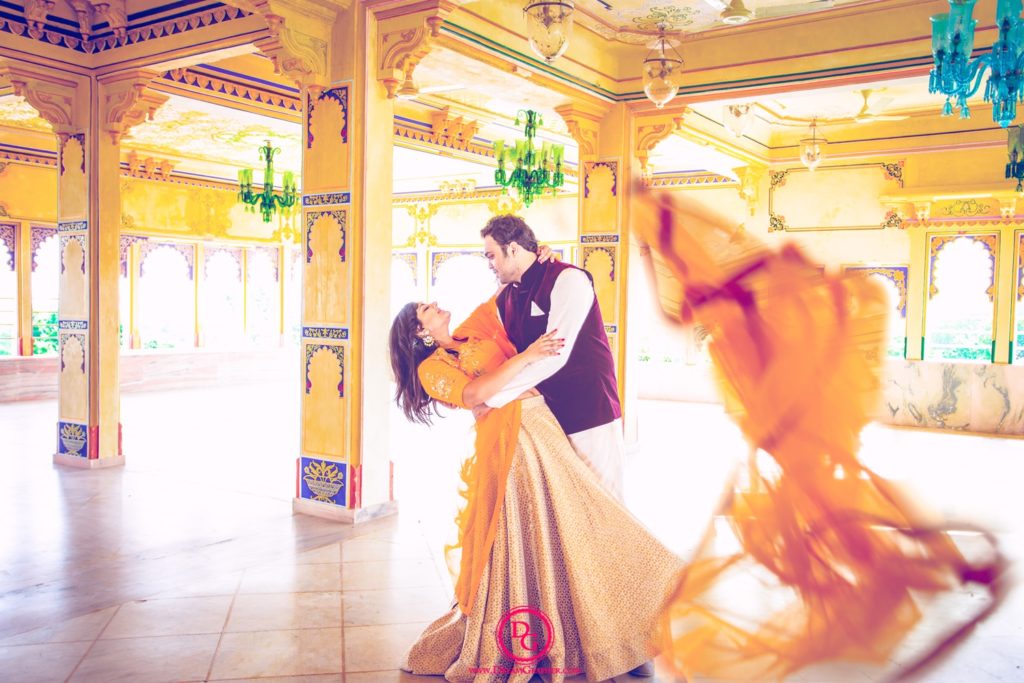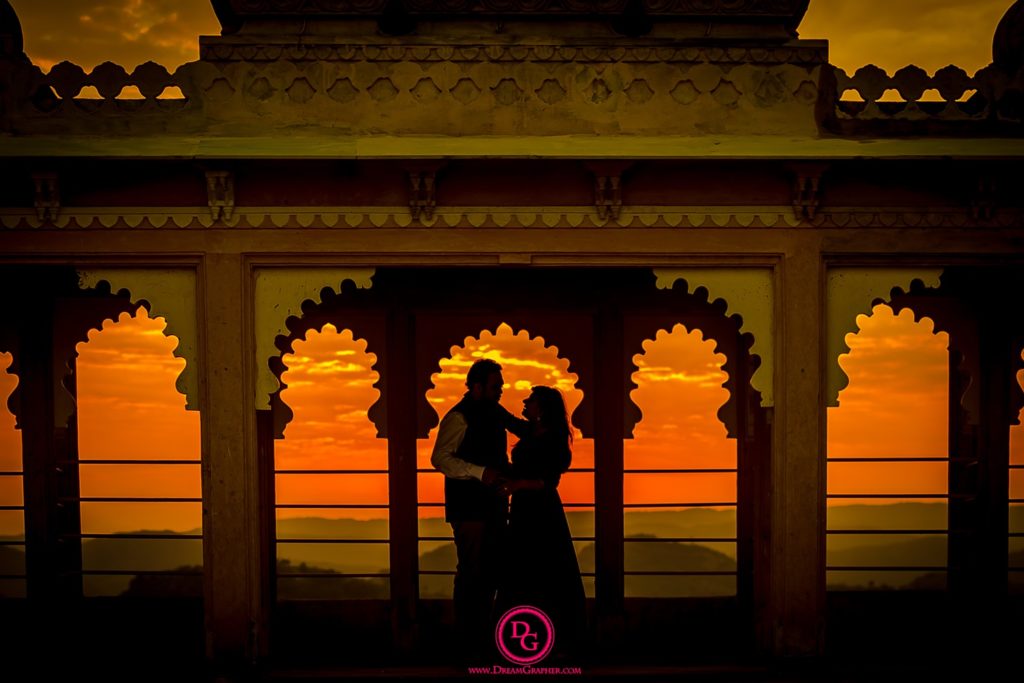 Following the Palace and other on the go locations we also spent a day at Badi lake and few other locations.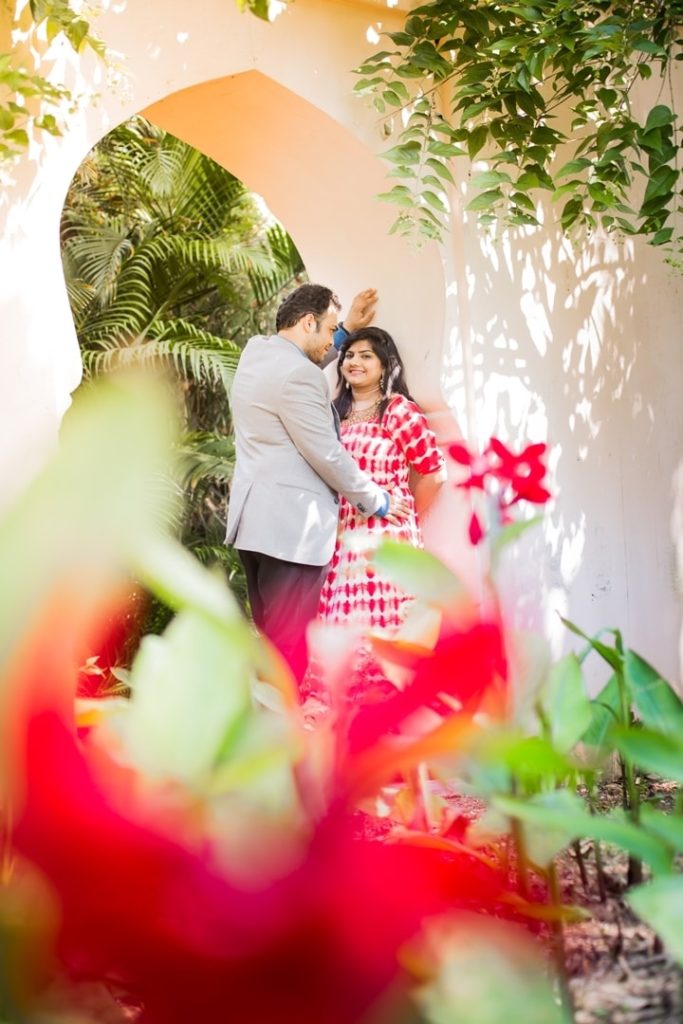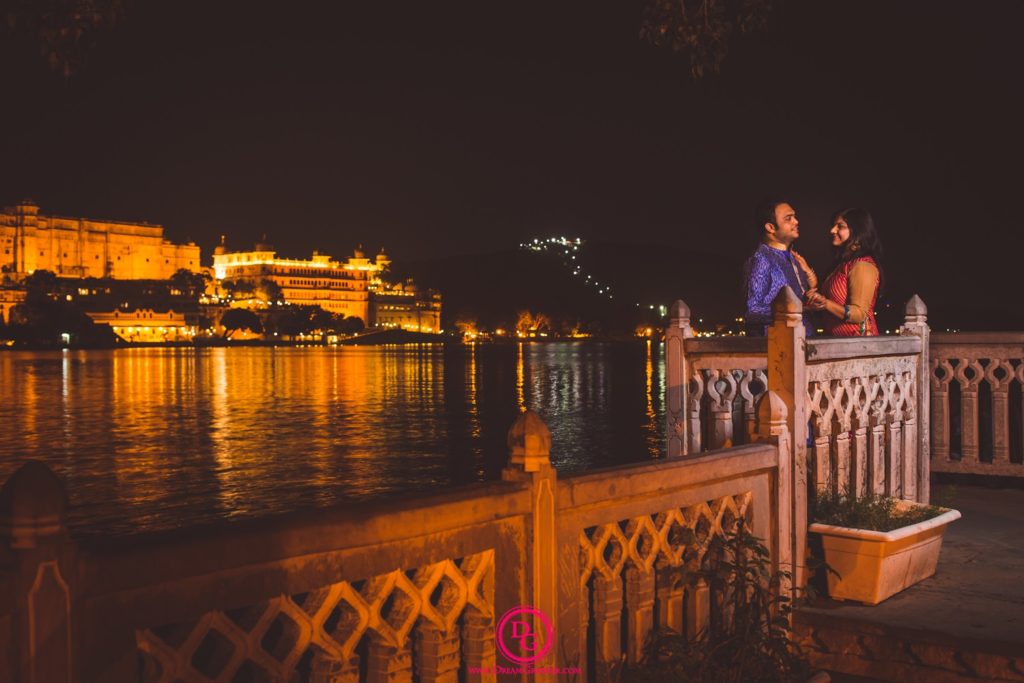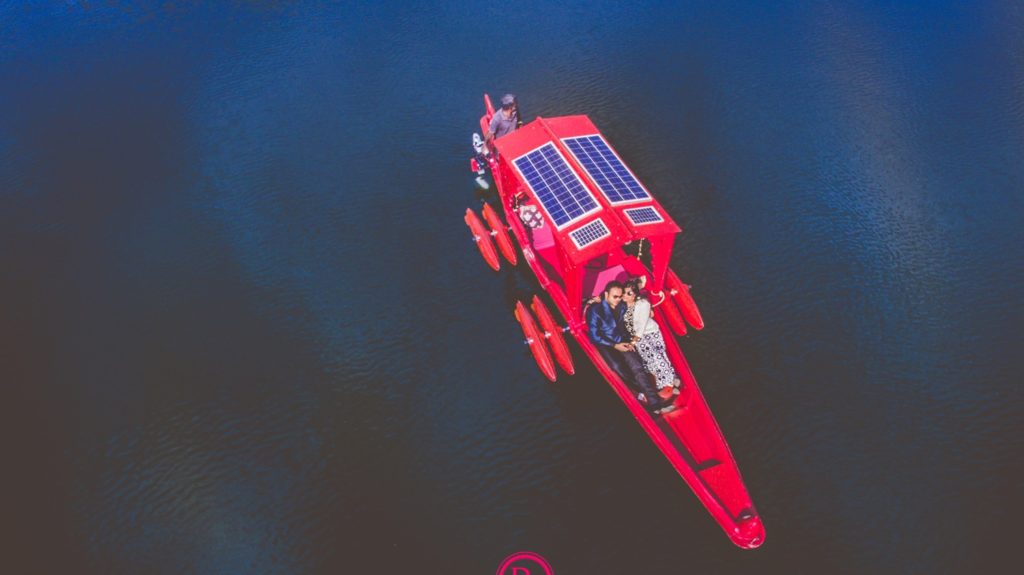 Our attempt for this shoot has been to portray their connection with Indian heritage and tradition while also being creative in giving it the royal touch.
(This shoot was also featured as cover image and prewedding inspirationfor WeddingSutra)