05 Mar

The epic prewedding shoot in Kutch
Jigar and Anjali make a couple who are absolutely wonderful to work with because they are not just super comfortable and deeply in love but are also very much at ease with us around them because of the connection and friendship we have developed since we met for the first time last December as they visited our Ahmedabad office from Mumbai to meet in person and decide on the shoot.
From the day Jigar spike to Shraddha at our office he was absolutely sure that if anyone was going to shoot his wedding it would be team DreamGraphers and it worked as extra motivation for us as they left everything to us completely trusting us on everything from outfits to location and concept they literally gave us a full ground and we love them for it <3
So originally we had planned this prewedding in Thailand following the time constrains both they and we had we then short listed Goa but later upon realizing the logistic issues as we were planning this shoot with lots of equipment over 3 days with our full team and for the shots we wanted we choose Kutch for the diversity of the terrain it offers…and everything one can imagine for a romantic shoot …let me share this amazing photos 😀
First we wanted to make the most of beautiful sunrise in White Desert…and images below should explain why!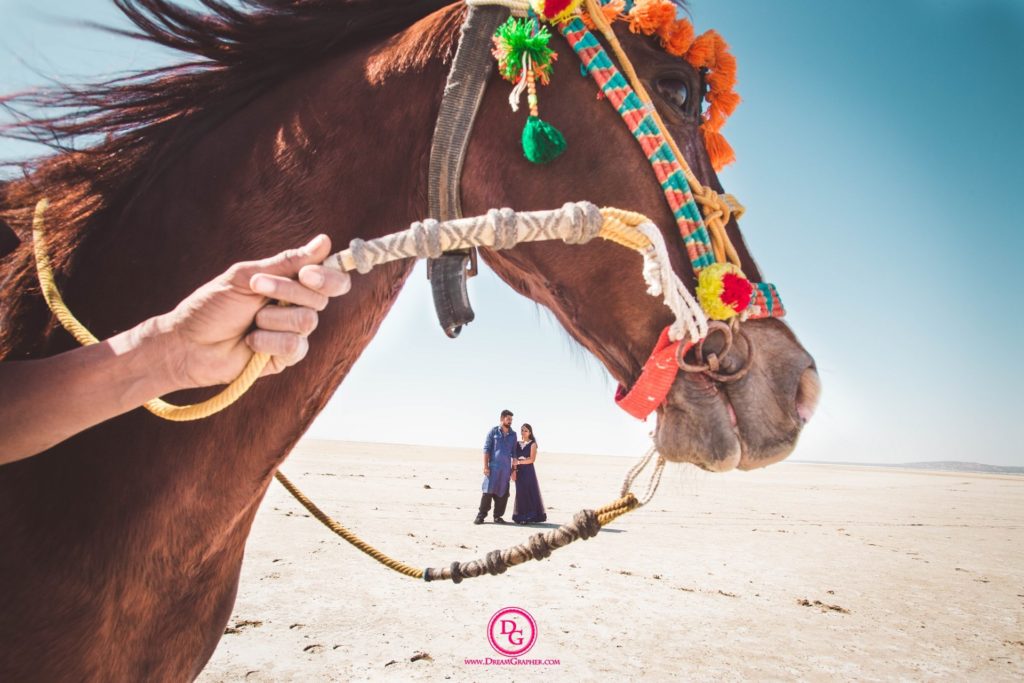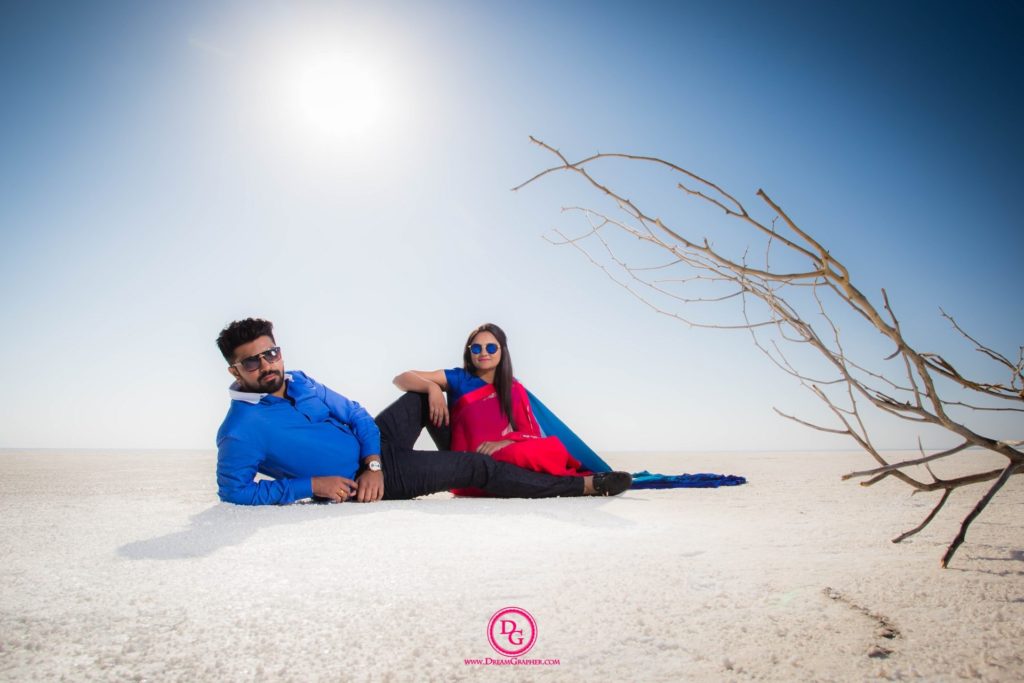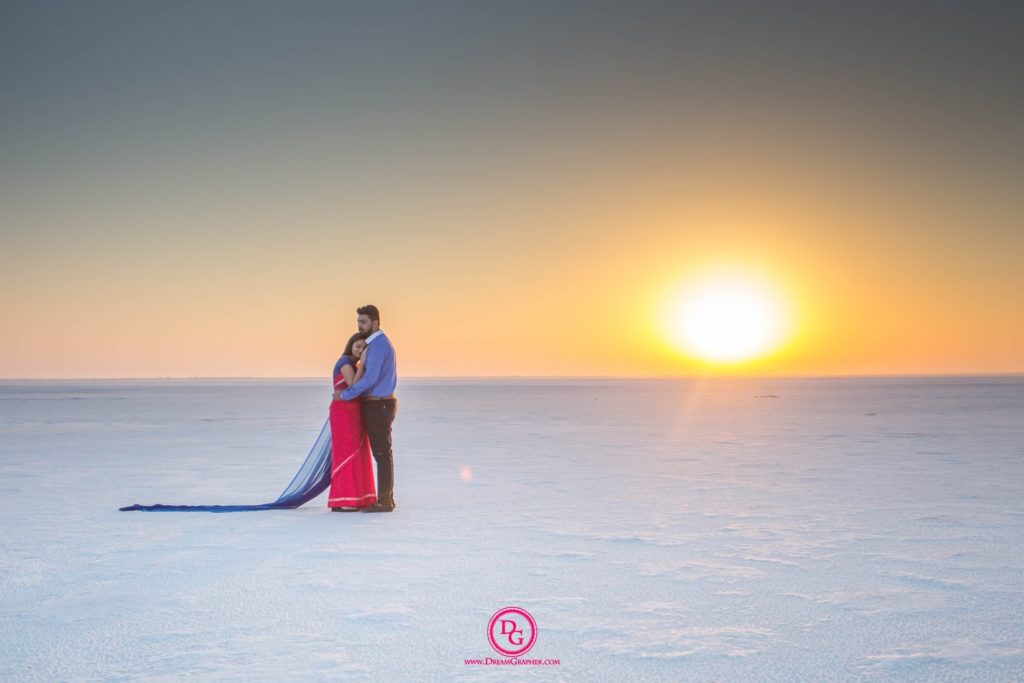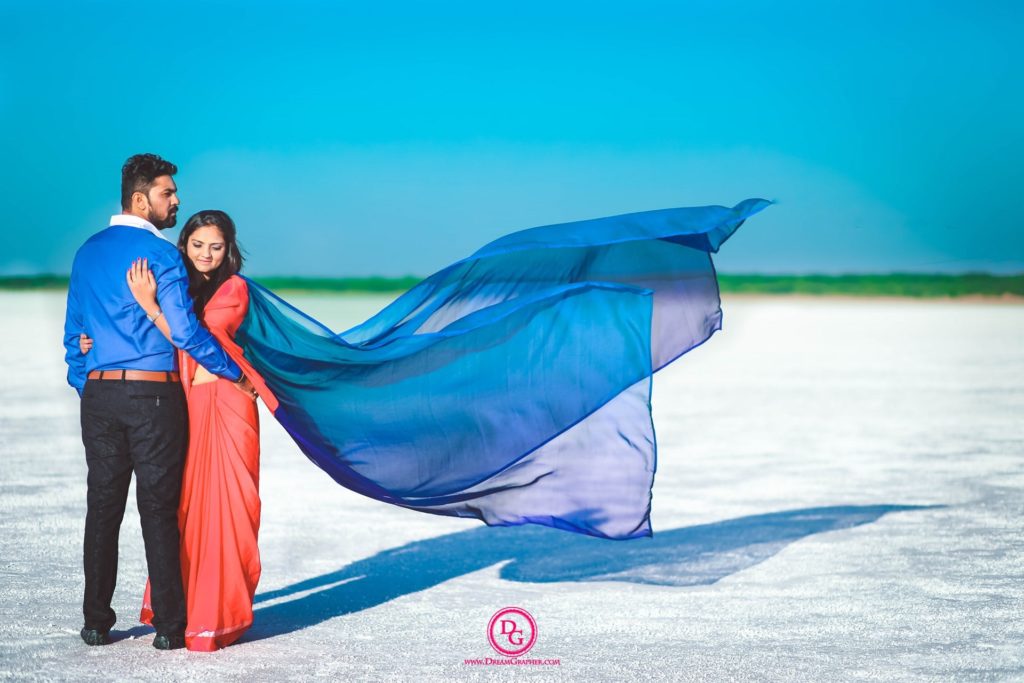 Following our time in the beautiful white desert, we headed for the Mandavi beach where we had also planned our palace shots
But everything wasn't as nice as anticipated as we began the shoot we had several difficulties from cars being stuck in the white rann to an accident one of our team vehicle met and missing out on beautiful evening light(A photographer's worst nightmare) due to reasons beyond our control…that perhaps makes for another blog post 😉
This wasnt the end of the shoot for us though as we are yet to make the most beautiful images on the following day at a farm and lesser known locations, check below!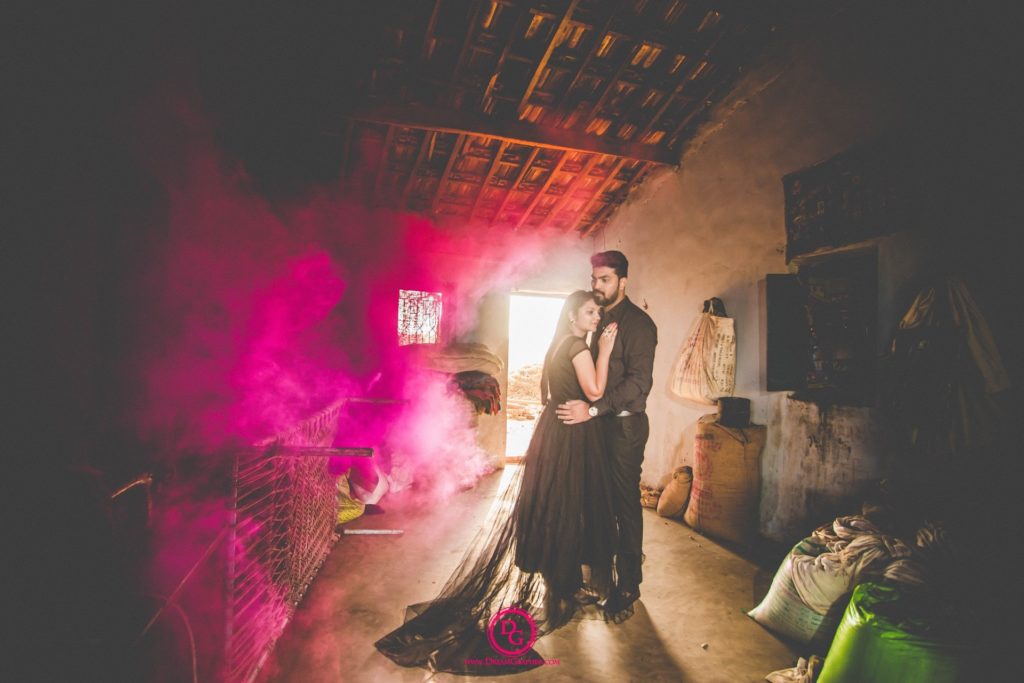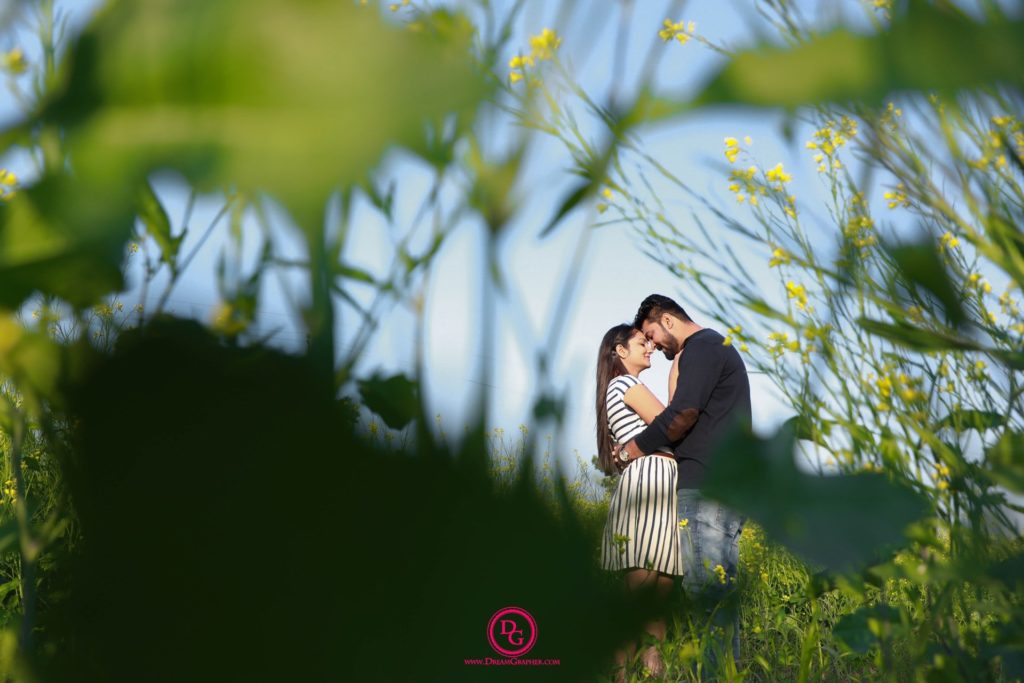 instagram for more 🙂
Check out their super prewedding video here